The legislation referring to the construction products intends to ensure the free circulation of the construction products in the European Union by harmonizing the national legislation in what concerns to the essential requeriments of health, safety an welfare applicable to them. The Construction Products Regulation (UE) 305/2011 (repealing the Directive 89/106/ECC) is apllied to the construction products and are defined as the products intended to be permanently incorporated in construction works.
COMPLIANCE WITH THE ESSENTIAL REQUERIMENTS
The construction products can only be placed on market if they are fit for their intended use. In this regard, they must allow the realization of works in which, in an economically reasonable working life, they satisfy the essential requeriments for mechanical resistance and stability, in case of fire, hygiene, health and environment, safety in use, noise protection, economy of energy and thermal insulation, as provided iin Annex 1 of the Regulation (UE) 305/2011.
CE MARKING
Only construction products that comply with the national standards, transposing the harmonized standards into an European technical approval or, in the absence of such approvals, into national technical specifications complying with the essential standards are eligible to bear the CE marking. This will ensure that all the construction works bearing the CE marking satisfy the essential requirements.
CERTIFICATION OF CONFORMITY
It is the responsibility of the manufacturer or his authorized representative established in the Community to certify, by his own means or through an approved certification organization, that his products comply with the requirements of a technical specification in accordance with the certification of confirmity procedures mentioned in the Regulation. These procedures shall be defined by the Commission after consulting the Standing Committee on Construction (SCC) in accordance with the specific characteristics of a particular product or group of products.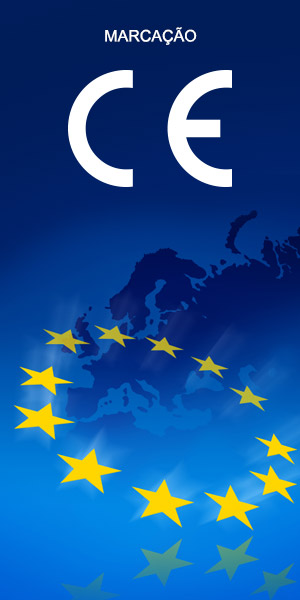 ASSESSMENT OF CONFORMITY
Depending on the type of product there are different possibilities for assessing the conformity of the product, which imply different levels of responsability and involvement on the part of the entities involved, such as:
Entity
Tasks
Assessment and Verification of Constancy of Performance
1+
1
2+
3
4
Manufacturer
Determination of the product-type on the basis of type testing (including sampling), type calculation, tabulated values or descriptive documentation of the product
Factory production control
Further testing of samples taken at the factory in accordance with the prescribed test plan
Notified Certification Bod
determination of the product type on the basis of type testing (including sampling), type calculation, tabulated values or descriptive documentation of the product
Initial inspection of the manufacturing plant and of factory production control
 
 
Continuous surveillance, assessment and evaluation of factory production control
 
 
Audit-testing of samples taken before placing the product on the market
 
 
Note: For stone wool (MW – EN 13162), the assessement of conformity is according with the System 1 or 1+.