CLIMATIZATION – AR CONDITIONING & HEATING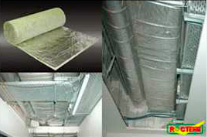 Ar conditioning – AC 40/60 Mat This mat is specially suitable for external wrap insulation of ducts.
APPLICATION DETAILS:
The mat is placed on the ducts in traces of 1200 mm and in lenghts (perimeter of the duct plus the overlap) proportional to the type of duct.
The fixation is done from the outside with metal or synthetic lashings.
Every joint (ovelaps and interlocks) must be made with selfadhesive aluminium tapes to ensure, over time, the necessary tightness to steam.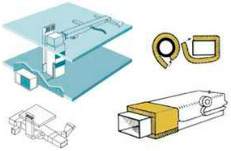 Special slab earmarked to the insulation and thermal efficiency of chimneys, fireplaces and heat regenerators.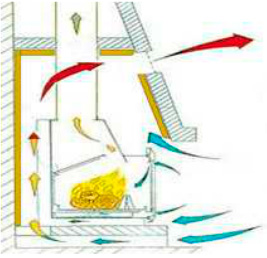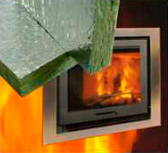 APPLICATION DETAILS:
The slabs are placed with the aluminium face facing the heat, covering the entire area surronding the chimney, in order to increase the installation thermal efficiency.